Brief Introduction of cassava flour
Cassava flour is also named cassava whole powder which is processed from cassava root by cassava flour production machine and it can maintain all nutrient composition in cassava.
The production of cassava flour is a physical process to separate dirty solids, fiber, etc. from cassava with water as media. It is widely used in food industry.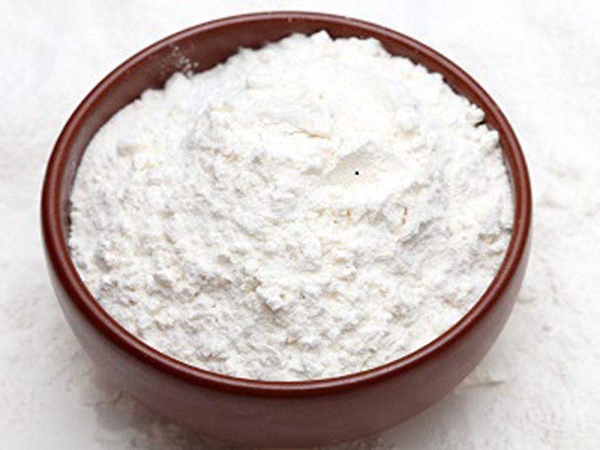 Cassava flour
Here are the introduction of mainly used cassava flour production machine for cassava flour production:
1.Cleaning machine: The firstly used cassava flour production machine is dry sieve which is used for cleaning cassava from impurities, such as dust, stone, leaves and so on to get clean cassava. The inner spiral structure is adopted for dry sieve to achieve the purpose of cassava cleaning and transportation.
Main features: energy saving and easy operation.
2.Washing machine: Washing is a key part for cassava flour production, for the sediment of cassava will affect the quality of cassava flour. Paddle washing machine is the widely used cassava flour production machine whose main function is to remove the sediment from the outer layer of the cassava and the cassava peels.
Main features: stable operation, low breaking rate and low water consumption.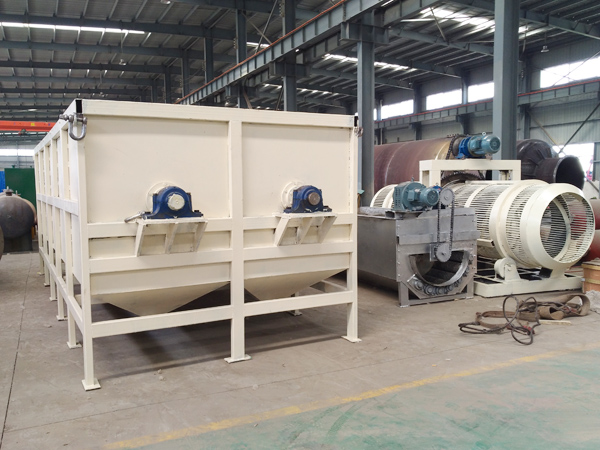 Cassava flour production machine
2.Cassava peeling machine: Cassava flour production machine for peeling is used for remove outer peels and subcutaneous cuticle of cassava roots. Failure to peel properly will influence the subsequent steps. Peeling can be finished bu manual labors or peeling machine. For large processing plant, peeling machine is necessary for it greatly improve working efficiency. The peeling rate of DOING peeling machine is above 95%, besides, it features with well matched motor configuration, stainless steel structure and large capacity.
3.Grinding machine: Grinding clean cassava root into cassava slurry to make it easy for dewatering and drying. The cassava flour production machine for grinding is rasper. Base on the plentiful experience of producing and international advanced technology, Doing Company independently design and manufacturer the high efficient rasper which has the features of compact structure, high speed, high grinding coefficient and easy operation. And the grinding rate can reach up to 95%.
4.Dehydrating machine: Sending the fine slurry to dewatering machine to remove the spare moisture inside the slurry, and then send it to the air dryer. Plate frame filter press is an effective type cassava flour production machine for dehydrating. It has the features of high degree of automation, small filter cake and high output.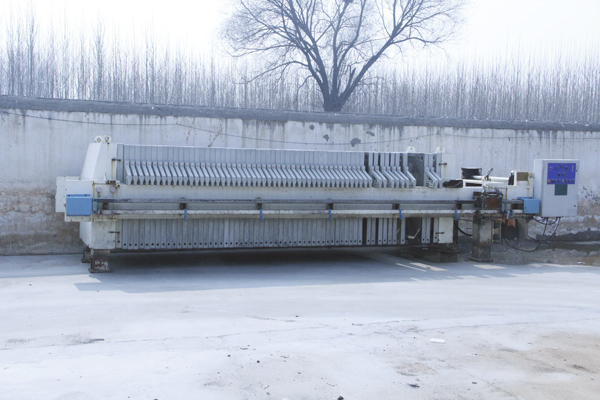 Cassava flour dehydrating machine
5.Drying machine: Drying the dewatered cassava flour in the flash dryer to get dry product.
Flash dryer as the extensively used cassava flour production machine for drying, it utilizes the negative press in the whole system which can effectively control the loss of cassava flour. In addition, it has the features of high heat exchange rate, short drying time, high drying intensity and low energy consumption.
6.Sieving and packing machine: After drying, the obtained cassava flour is coarse powder which need to be further sieved to gat uniform finer flour. Vibration sieve is widely used cassava flour production machine for sieving purpose. Its main features inclues high performance, low noise and continuous operation.
After sieving, the cassava flour will be packed by automatic packing machine to different specification.
contact us
Do you want to buy machine?
Yes, I want to buy machine
No, I Just learning
What is your raw material?
Cassava
Potato
Sweet potato
Others
2. What is the final product you want to produce?
Garri
Cassava flour
Cassava starch
Cassava chips
Attiekie
Bammy
Others
3.What is your capacity plan?
Small scale garri machine
1ton per day
2tons per day
3tons per day
10tons per day
20tons per day
Others
3.What is your capacity plan?
Small scale
5tons per day
10tons per day
20tons per day
50tons per day
100tons per day
Others
3.What is your capacity plan?
Small scale
5tons per day
10tons per day
20tons per day
50tons per day
100tons per day
200tons per day
300tons per day
Others
3.What is your capacity plan?
Small scale
Middle type
Large scale
What is your capacity plan?
Small scale
5tons per day
10tons per day
20tons per day
50tons per day
100tons per day
200tons per day
300tons per day
Others