Customer in Nigeria contacted our company after browsing our rice milling machine on the Internet. Our project manager introduced our rice milling machine to the customer and solved the customer's questions about the mechanical products. Finally, give reasonable Suggestions to customers according to their needs. The customer is satisfied with our company and trusts our rice milling machine very much. After many times of communication and confirmation, the customer has signed a contract with us.
After receiving the rice milling machine order, our factory quickly packed and delivered the mechanical products for customer after inspecting and guaranteeing the quality of the machinery. The delivery process was operated by the machine and the human, which not only ensured that the packing process does not damage the machine, but also confirmed the number of machines one by one.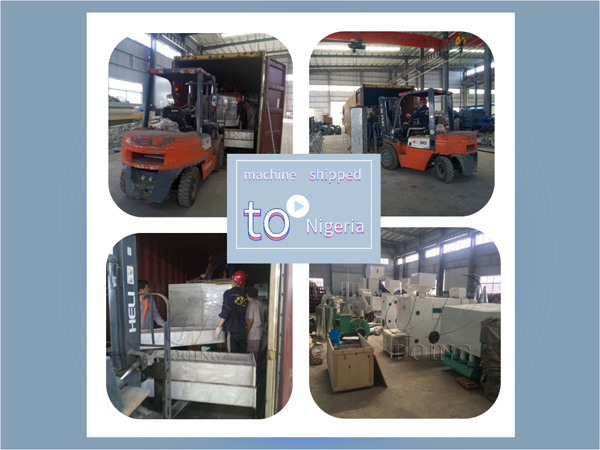 Workers deliver machine to customer at our factory
All rice milling machine being transported was inspected and packed more than once. Therefore, customers don't have to worry about damage to the rice milling machine even in transnational transportation.
Our company has overseas warehouses abroad, and we will choose the best shipping method for customers according to customer requirements and orders. Maximum convenience for customers.
DOING always treats customers sincerely. From receiving customers, introducing mechanical products to customers, signing contracts and delivering machine, to the smooth running of the machinery and debugging, DOING will make customers fully satisfied .