Potato deeping processing, the most high ecnomic benefit processing method is potato starch processing, Doing Company design, manufacturing and offer complete set of potato starch processing machine, following is the introduction of our machine:
Industrial prcessing of potato starch is easier than manual production. Mainly composed of potato washing, grinding, screening, separation of protein, cleaning, dehydration and drying process. Different with traditional production method, Doing Company potato starch processing machine use the disc centrifuge and liquid rotary separator instead of flow channel separation of impurities, can make the potato starch processing automation and continuous with large capacity.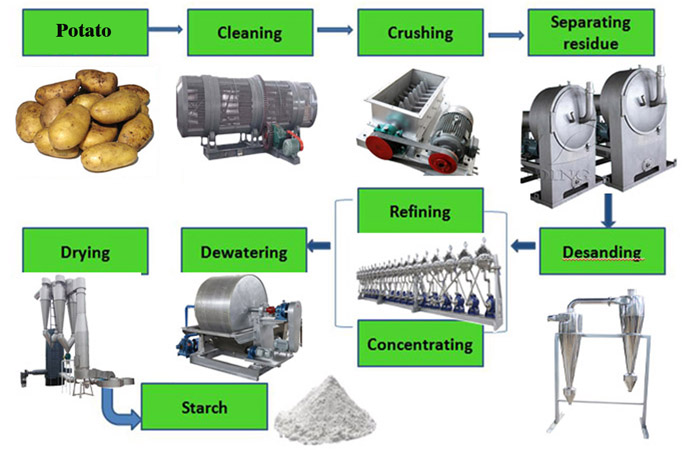 Potato starch processing machine
Doing Machinery potato starch processing plant machine have many advantages than others:
1. Our potato starch processing machine uses unique cleaning crushing filtering system, completely with manual principle design, compared with the equipment technology all over the world, at the same time, our potato starch processing machine with fast working speed, energy like water cost shorter than others, the starch extract from potato rate can be more than 95%.

2. Separation section uses the multi-stage filtration, multiple squeeze in circulation process have overcame the pure elutriation filter without drain, potato starch difficult to complete extracted, highly improving the starch extracting rate and starch processing capacity.

3. High starch extraction rate, this potato starch processing line adopt three-stage extruded, multi-stage filtration technology, effectively improve the starch extraction rate.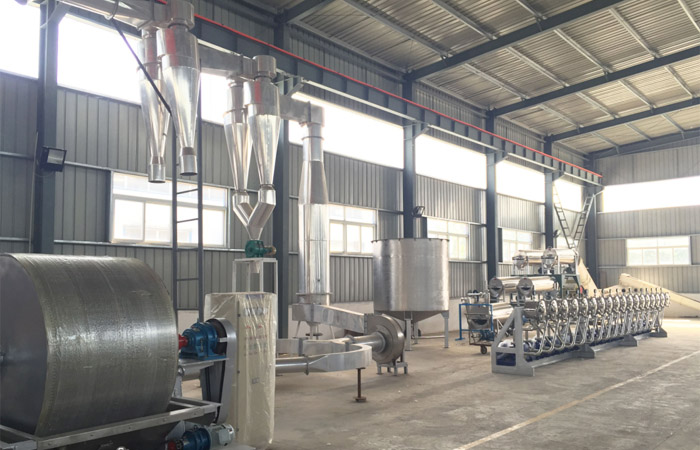 Potato starch processing machines in Doing Company
4. Final starch with high quality.
It combines fresh potato crhshing, slurry separation, starch filter, and fine filter process as a whole, automatic continuous production, to avoid the starch oxidation and change brown in the processing, final starch is white color, no impurity. High grade, good economic benefit.

5. Large energy saving. Each ton fresh potato consumes about 1.5kw, compared with similar products in the market, the average energy saving is over 30%.

6. Recycle water, save water effectively: The fine filtration water can be used in the secondary extrusion process, and the waste water can be recycled, which can effectively save water resources and reduce the processing cost.